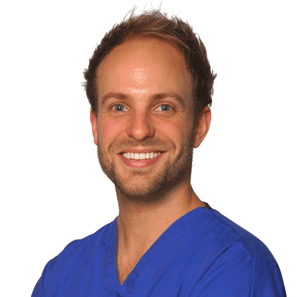 Craig has been with Dental Excellence since 2014 and has made himself an integral part of the team.
He has undergone extensive postgraduate training including being awarded membership to the Faculty of Dental Surgeons at the Royal College Edinburgh in 2012. He has since trained extensively in cosmetic and restorative dentistry, gaining an advanced certificate in this field, and trained alongside Christian Coachman and Livio Yoshinaga for Digital Smile Design and SKYN veneer concept training courses.
Craig is trained in five different cosmetic brace systems, so is able to offer his patients a wealth of knowledge in cosmetic alignment of teeth. He routinely undertakes smile makeovers, incorporating composite bonding, composite veneers and bespoke crown, bridge and implant work to meet the high expectations of the smile makeover centre he works within. Craig has also been actively involved in Laser Dentistry, and is trained in two types of hard and soft tissue laser.
Digital Dentistry is a 21st Century development in his field that he has openly embraced, utilising the latest scanning technology that avoids impressions and provides unsurpassed accuracy with cosmetic dentistry.